Rose color judge
News, vote corner that asks opinion of audience widely about the world including case.
---
Rose color news 7
Corner that introduces today's news that adult should know in ranking form
Dandy discuss domestic and foreign various news hot.
---
Weekend land which is boiled which is boiled
It is presentation in special information to recommend that dandy can enjoy both indoor group and outdoor system on Friday and can be excited about on the weekend!
---
Dandy gallery
2018/05/18 Friday
Friday, May 18 performer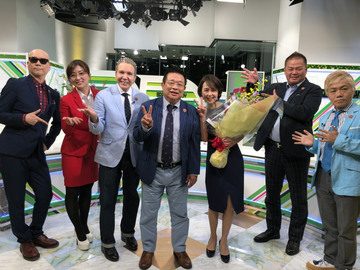 Hakase Suidobashi
Utamaru
Yoshiaki Kanemura
Dave Spector
Yoshichi Shimada
Ayako Sekiya
Sachiko
---