Rose color judge
News, vote corner that asks opinion of audience widely about the world including case.
---
Tonight is shin re 9
Corner that introduces today's news that adult should know in ranking form
Dandy discuss domestic and foreign various news hot.
---
About recommendation, brutality
Corner that introduces "ferocious" work and person, thing which dandy feels hottest now on Friday.
---
Dandy gallery
2017/08/11 Friday
Friday, August 11 performer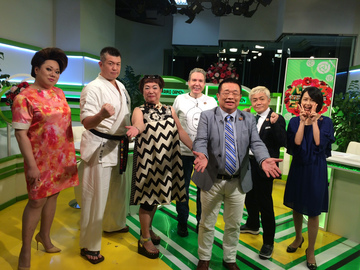 Hakase Suidobashi
Masaaki Satake
Reiko Yuyama
Dave Spector
Yoshichi Shimada
Ayako Sekiya
Diana extravaganza
chutsugisaki*ko
---
Birdie diary
2017/08/17 Thursday
Study!
Thank you for seeing on rose Dan Wednesday!


Half went too far in August (* ¨ *)
Today is butterfly...