Rose color judge
News, vote corner that asks opinion of audience widely about the world including case.
---
Tonight is shin re 9
Corner that introduces today's news that adult should know in ranking form
Dandy discuss domestic and foreign various news hot.
---
Dandy gallery
2017/03/20 Monday
Monday, March 20 performer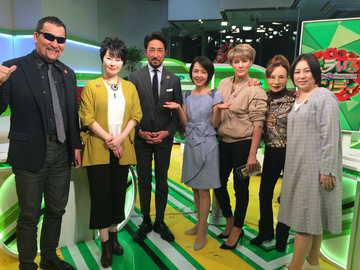 Carousel Maki
Mayumi Kurata
Tono nagiko
Tadashi Hoshiba is elegant
Masahiro Chono
Ayako Sekiya
Anna Umemiya
Broadcast Emi Kobayashi
---
Birdie diary
2017/03/21 Tuesday
The Vernal Equinox Day
Hello, everybody!

Today's guest is Tadashi Hoshiba Tadashi
Fashion director naradehano
It is always i...