Rose color judge
News, vote corner that asks opinion of audience widely about the world including case.
---
Tonight is shin re 9
Corner that introduces today's news that adult should know in ranking form
Dandy discuss domestic and foreign various news hot.
---
TOKYO beauty mature woman collection
Corner that has beautiful mature women going to town compete for "beauty of heart" let alone figure
---
It dissolves by comics! "Distress do selection" of Mayumi Kurata
Corner where comic artist, Mayumi Kurata introduces comics to clear themselves from feeling that audience suffered mental anguish to
---
Dandy gallery
2017/12/11 Monday
Monday, December 11 performer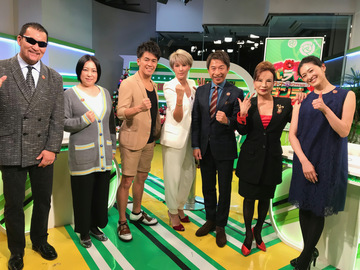 Carousel Maki
So Takei
Mayumi Kurata
Tsugiharu Ogiwara
Masahiro Chono
Akiko Abe
Anna Umemiya
---
Birdie diary
2017/12/12 Tuesday
Guest came to studio today!
Everybody, hello ...

... which guest came to studio for today

Ogiwara next of rose color dandy first appearance...