Rose color judge
News, vote corner that asks opinion of audience widely about the world including case.
---
Tonight is shin re 9
Corner that introduces today's news that adult should know in ranking form
Dandy discuss domestic and foreign various news hot.
---
Wednesday rose color show
Corner where Mr. Sujitaro Tamabukuro and Mr. Uda circle who are regular dandy of every Wednesday of RHYMESTER tell all about recommended movie!
---
Dandy gallery
2017/03/22 Wednesday
Wednesday, March 22 performer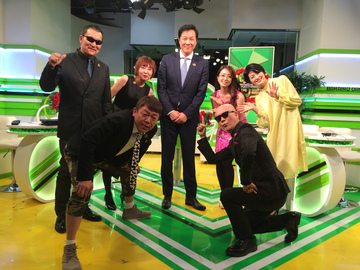 Sujitaro Tamabukuro
Utamaru
Yuzuki Muroi
Shunnichi Kawai
Masahiro Chono
Akiko Abe
Sachiko
---
Birdie diary
2017/03/23 Thursday
For new life!
Please see rose color dandy today,
Thank you.



Today's guest is Shunichi Kawai...