Because, as for this theme, "more many generations interchange becomes active Tokyo!" -
Broadcast: Sunday, March 19, 2017 from 19:00 to 20:00
Rebroadcast: Saturday, March 25, 2017 from 14:00 to 15:00 
Tokyo where elderly person population broke through 3 million people.
Connection with neighborhood is light, and, by increase of single life elderly person, isolation of elderly person becomes problem now. Because isolation of elderly person advances, we cannot cooperate at the time of disaster and physical condition accident.
The making of environment that it is said that one of four people of Tokyo residents becomes elderly person 65 years or older in 2035, and sustained and basic improvement method is demanded, and many generations come by area interchange more, and can notice accident in prevention of loneliness death and early stage of elderly person is urgent business!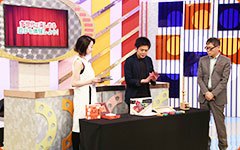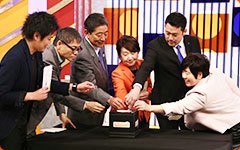 Researcher guest: Researcher of our research institute
Kazue Kawaguchi


Tokyo City University city life department's professor
Taro Hoshino


Tokyo toy Museum
Tokyo members of the Metropolitan assembly
The Liberal Democratic Party
Izumi Representative Hiroshi


(the Taito-ku election)
The Komeito
Representative Noriko Kuribayashi


(the Katsushika-ku election)
Tokyo reform
Nishizawa keita member of the Diet


(the Nakano-ku election)
The Japanese Communist Party
Representative Miwako Azegami


(the Koto-ku election)