Because this theme "becomes Tokyo where interchange with foreigner is prosperous - more!"
Broadcast: Sunday, December 24, 2017 from 19:00 to 20:00
Rebroadcast: Saturday, December 30, 2017 from 13:00 to 14:00 
Foreigner with cultural background lives in Tokyo various races, religion, and it is expected in future now that we increase more and more.
However, many foreigners feel difficulty for communication with Japanese.
Because Tokyo jumps to further "international city" for the Tokyo Olympics Paralympics in 2020, the making of environment promoting mutual understanding with Tokyo residents and foreigner is necessary!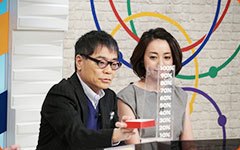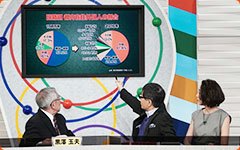 Guest researcher: Researcher of our research institute
Kurosawa ball husband


Director Representative NPO international activity citizen center CINGA
New home green


NPO international activity citizen center CINGA coordinator
Tokyo members of the Metropolitan assembly
The Tokyo residents first
Representative Hiroshi Yamada


(the Mitaka-shi election)
The Komeito
Representative keino Shinichi


(the Arakawa-ku election)
The LDP
Representative Koichi Kanno


(the Minato-ku election)
The Japanese Communist Party
Representative Mariko Saito


(the Adachi-ku election)
Democratic Progressive Party, the constitutionalism Democratic Party
Nishizawa keita member of the Diet


(the Nakano-ku election)