Jani ben of Kanjani Eight
Airdate

[MX2] Saturday from 15:00 to 16:00
Broadcast information
Program introduction

Cool! Song can dance and gets laughter, too!
Kanjani Eight growing up across frame of conventional idol invites celebrity as guest and develops talk under the theme of "we can sympathize, or is it not possible?"!
The cast staff

[Kanjani Eight]
Shingo Murakami, Yutaka Yokoyama, Subaru Shibutani, Ryo Nishikido, Akihiro Yasuda, Ryuhei Maruyama, Tadayoshi Okura
Others
Kansai Johnny's Jr.
Product information
Program which we are broadcasting now

From 17:00 to 17:59
Goji ni muchu! ★Guest Hiroshi! It is one hour of great destruction by fire by Mie & mittsu controversial statement running fire! [de]

From 17:00 to 17:30
Recommended program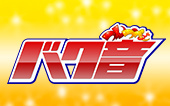 Every other week Thursday
From 25:40 to 26:10