MYSTERIOUS JOKER visits "ABENO HARUKAS"!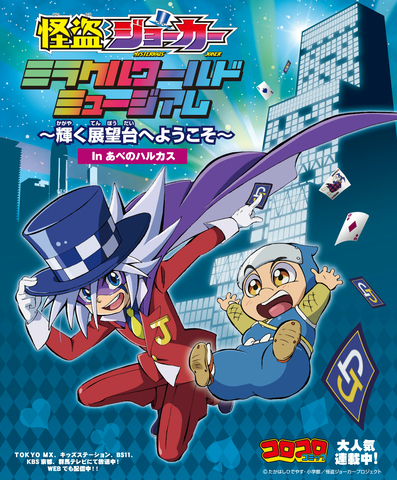 Very popular "miracle world STORE" visits ABENO HARUKAS (Osaka) in Nagoya until from Wednesday, March 29, 2017 to Tuesday, April 11, 2017!

<miracle world STORE>
Venue: The fourth floor of the ABENO HARUKAS Kintetsu Head Office wing building second saikaijo
Business hours: From 10:00 a.m. to 8:00 p.m.
※On the last day, we are closed at 5:00 p.m.

"Miracle world guide" who is available only by event releases!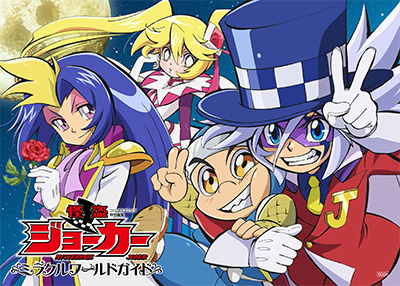 In addition, event-limited goods and precedent sale product come up one after another, too!


<to miracle world museum ... shining observation deck welcome ...>
Furthermore……!
Joker visits ABENO HARUKAS observation deck?
Holding decision simultaneous in not only this time miracle world STORE but also "the miracle world museum" where pleasant miracle spreads through!

Venue: HARUKAS 300 (observation deck)
Business hours: From 9:00 a.m. to 10:00 p.m.
Admission: Admission ticket is necessary for observation deck.
The details are ⇒ http://www.abenoharukas-300.jp/observatory/information.html

Jokers and photospot where photograph comes out and many valuable display of this country first public exhibition prepare with wonderful scenery!
Furthermore, we carry out treasure hunt game! We present original novelty to one that located treasure wonderfully!

<takahashihideyasu teacher autograph session>
Autograph session of nihatakahashihideyasu teacher is held on Sunday, April 2, too!

Venue: The fourth floor of the ABENO HARUKAS Kintetsu Head Office wing building second saikaijo
Schedule: Sunday, April 2, 2017
Time: [the first] 11:00 a.m. ... [the second] 2:00 p.m. ...
The participation number of people: 150 people (300 people in total) the first in each time
Target person: It is customer of the purchase in world STORE miracle with "miracle world guide" or "MYSTERIOUS JOKER comics"
※We classify signature into one purchase ⇒ specially made colored paper and present
※We sign one purchase ⇒ colored paper & one specially made more than two books
※Autograph session becomes participation only for person having rearranging ticket.
 As only on the day rearranging ticket becomes distribution, please be careful.

Let's go to much ABENO HARUKAS in the bloom of event of joker in spring vacation!
We look forward to♪