We receive with antenna directly and watch
Method to receive TOKYO MX with antenna directly, and to watch
---
①Use Yes same with current UHF antenna
 (1)We attach tuner for exclusive use of digital to TV using the present.
 (2)We install TV for digital broadcasting.
②Attach UHF antenna for terrestrial digital on the roof, the Tokyo Skytree
 Or we turn to telephone exchange.
Indication of terrestrial digital broadcast reception area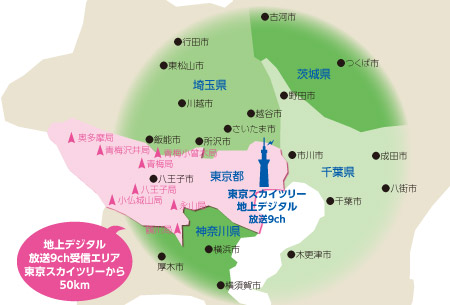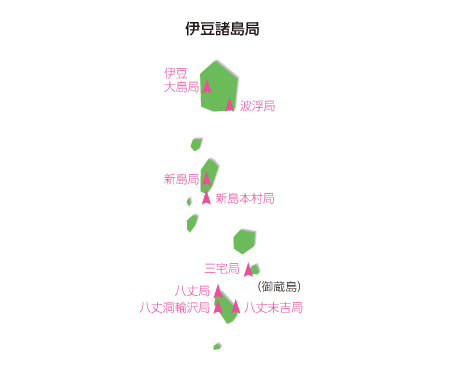 ●We may not watch depending on the situation of electric wave propagation even if we meet in area.
●Whole Tokyo and Saitama, Chiba, Kanagawa, approximately 15 million households (as of August, 2017) of a part of Ibaraki apply. (we can watch Tochigi, Gunma, Yamanashi, a part of Shizuoka by cable TV, too).
●We install telephone exchange in western part (Tama, Hachioji, Ome, Okutama) of Tokyo and island sho area (Izu Islands) and cover.
●We cover Ogasawara Islands with cable TV.