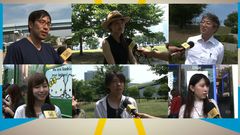 Receive news called violation of Fire Services Act at 80% of high-rise apartment in Tokyo,
"Does it do fire prevention measures to have asked all of towns?"
Although, in young generations of teenage .20s, consciousness to fire prevention measures was not so high
It was more than 30 generations and took some kind of measures with a sense of crisis including check of "digestive organ" "refuge ladder".
The reason was because we did "fires caused by earthquake" such as Great Hanshin Earthquake or the Great East Japan Earthquake in one of eyes.