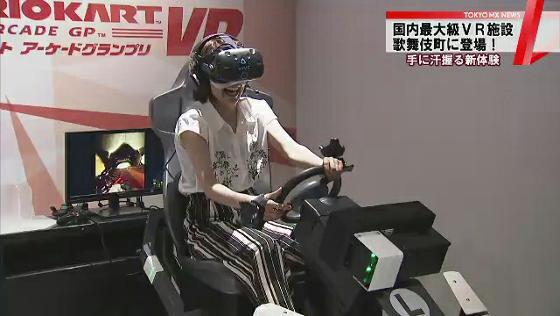 VR facilities largest in the country are open
(business - July 15, 2017 18:30)
 Facilities largest in the country that could enjoy VR = "virtual reality" opened in Tokyo, Shinjuku-ku on 14th and were full of many people from the first day.

 On the first day of VR facilities "VR ZONE SHINJUKU" largest in the country that opened in Kabukicho ahead of season in summer vacation, approximately 300 visitors entered with opening and wore exclusive goggles and enjoyed 16 kinds of breathtaking advanced attractions.

 We are taken in and will attract attention of apparatus and home-use game console that we can attach VR to smartphone in Japan in future where VR market grows up to.