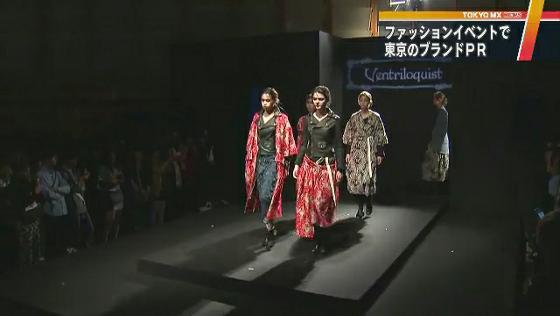 Governor Koike is fashion brand PR of Tokyo by inspection event
(area waits - May 12, 2018 18:30)
 Tokyo held fashion event in Chiyoda-ku to publicize charm of clothes brand developed based in Tokyo, and Governor Koike who inspected venue said, "we want to make capital, Tokyo of fashion".

 Event on May 12 was held to support apparel maker and designer in Tokyo.

 Various brands in Tokyo exhibited booth in venue and introduced accessories that clothes and individuality that were particular about both design and the subject matter shined. After having seen fashion show, Governor Koike who came for inspection takes orchid way; "let's try hard together so that Tokyo plays a key role of world fashion. One one utilized SNS and said hello saying we will make capital, Tokyo of fashion.

 In addition, Governor Koike did when maker and designer wanted to do support to make a foray into world market as the capital.