(C) STV
Let's go to 1x8!
Airdate

[MX2] Saturday from 25:30 to 26:00
Broadcast information
Program introduction

Two major "yo of Hokkaido," it is YOYO' S in Yo Oizumi and Yoji Kimura (STV announcer)! (yoyos)
From program start of 2000, it is during popular broadcast to date in Hokkaido!
It is program of record longest for regular broadcast of local variety that Yo Oizumi who became the national constituency appears on in the country now. We send heavy time to be able to taste only in YOYO' S world that "Hokkaido talent" gets rid of "Hokkaido local Ana" exhaustively.
The cast staff

[performer] Yo Oizumi, Yoji Kimura
Product information
Program which we are broadcasting now

From 28:30 to 29:00
MX shopping

From 28:00 to 29:00
Recommended program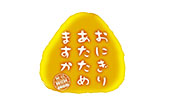 Saturday
From 25:00 to 25:30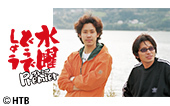 Sunday
From 21:00 to 21:30