It is B2takes!TV - Chika men, what is it? ...
Airdate

Sunday from 11:30 to 11:59 (TOKYO MX2)
[again] Thursday from 25:05 to 25:35 (TOKYO MX2)

Broadcast was finished.
Broadcast information
Program introduction

Is the subCAL scene now; popular No1 basement idol "B2takes!" of topic boiling
It is "super short distance type idol variety" that distance with audience who "eight good-looking guys whom geek girl is excited at under the ground" send the first crown program to ground at last in !TOKYO MX, and was supported by core constituency only by the basement breeding is near too much!

■Formal HP
http://b2takes.com/
The cast staff

■Casts
B2takes!
Product information
Program which we are broadcasting now

From 15:00 to 15:30
MX shopping

From 15:20 to 21:00
Recommended program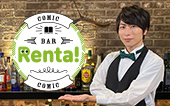 Wednesday
From 25:00 to 25:05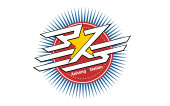 Thursday
From 19:58 to 20:27