(C)bushiroad All Rights Reserved.
Band re-! TV





Airdate

It is broadcasted on Thursday for from 23:00 to 23:30
Broadcast information
Program introduction

Band re-! Under exhibition two weeks-limited of this in YouTube formula channel "band re-channeru ☆" in each time!
With delivery distributing the front latter part; publicly!
The first part delivers 21:00, the latter part ahead of TV broadcasting at 21:00 every Thursday every Wednesday!
Channel registers YouTube "band re-channeru ☆" not to overlook♪

"Even smartphone application M Cass" can look at! (national correspondence)

■Program introduction

We play Toyama sisters appearing in TV animation "BanG Dream!"
It is variety program that Manami and Yuka Ozaki act as MC.
With talk that two people are fun, we fully send new product and event information of "BanG Dream!".

■Corner

・ozapyua guitar challenge!
Yuka Ozaki challenges acoustic guitar!
We learn the basics of guitar while challenging the cause of instruction of Manami, simple mission.

・Is clear; chi tokudoharuno secret banashi
Rumor of band re-ya garupa which Sae Otsuka, Haruka Kudo of Monday Processed Aconite Root cafe regular customer develop♪

・Ami Maejima noamitaimu!
Vocal of Pastel*Palettes, part of Aya Maruyama, Ami Maejima is garupa and band re-channeru ☆We send information of this!

-- - - - - - - - - - - - - - - - - - - - - -

That garupakyara becomes small, and is mini-animation; rampage!
From "!garupa ☆ pico BanG Dream" July 5 is broadcast in the program!
https://s.mxtv.jp/anime/bang_dream_pico/
The cast staff

[MC] Manami, Yuka Ozaki
Product information
Program which we are broadcasting now

From 27:30 to 28:00
Midnight high jinks!

From 27:00 to 28:00
Recommended program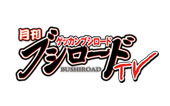 Sunday
From 11:00 to 11:30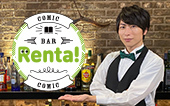 Wednesday
From 25:00 to 25:05