Digging! Bit girls

Airdate

Friday from 26:10 to 26:29

Broadcast was finished.
Program introduction

For problem and trial that were given from chief manager who is program MC to extend reach of company to survive in the entertainment world of the survival of the fittest, "bit girls" are challenges! Through poll on net to want to support activity of audience and member of program, "market capitalization" to plan each value fluctuates! Luxurious premium and bonus depend on market capitalization high rank (we contribute to office (program)) member?

<formal HP>
http://bitgirls.tv/ja/
The cast staff
Program which we are broadcasting now

From 28:00 to 28:30
MUSIC B.B.

From 28:00 to 29:00
Recommended program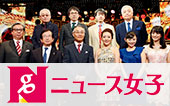 Monday
From 22:00 to 23:00