GINZA YOGA
Airdate

Sunday from 07:00 to 07:10

Broadcast was finished.
Program introduction

YOGA movie that Tomoko Oki of yoga instructor supports the beauty and health of YOGA! you in Miss World Japan finalists in the middle of Ginza. We send YOGA pose of "positive - Active ..." and "shade - Detox ..." two kinds for view of the world such as short movie on the stage of Tokyu plaza Ginza. We give to up-and-coming yoga instructor Tomoko Oki and initiate into Sei Shimabukuro south of the yoga instructor second grade, Taku Miyakawa child of the "JUNON X MUJ 2016-2017" grand prix, YOGA pose that macho Kurohune correspondent Jonathan cigar of "Goji ni Muchu!" appears more and refreshes body and heart of Tokyoite in model now.
The cast staff

Tomoko Oki (yoga instructor, Miss World Japan 2016 finalist)
Jonathan cigar (talent)
The Sei Shimabukuro south (model)
Taku Miyakawa child (the "JUNON X MUJ 2016-2017" grand prix)
Program which we are broadcasting now

From 17:59 to 18:30

From 18:00 to 18:30
Recommended program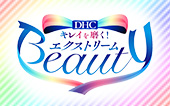 Monday - Wednesday
From 15:30 to 16:00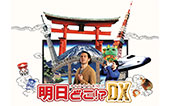 Saturday
From 23:00 to 23:30
Tuesday
From 23:00 to 23:30 (again)
Thursday
From 23:00 to 23:30 (again)
Access ranking