... which emigrated to Hokkaido LIVE - Kamishihoro-cho

Airdate

Wednesday from 20:30 to 20:56

October 11, 2017 Start broadcast!
Broadcast information
Program introduction

"Emigration, domiciliation" that is project of local wound life that theme of this program is good these days and hears.
Becoming stage "Kamishihoro-cho, Hokkaido." Here a population of 4,994 people (as of March, 2017).
nukabira hot-spring village and the Japan's largest public upbringing ranch "Ney Thailand Heights ranch," sightseeing such as "taushubetsu river bridge" is prosperous slow town.
By program, we send young woman (heroine of 3:00), single mother (Shizuka Saito), Acty Processed Aconite Root near (sweets leader of the valets) and three sets of emigration experients having background in various generations into this town and carry out coherence coverage.
They work from house circumstances and are experience-based documentary reporting contact with people of town.

The cast staff

[casts]
Heroine (Maki Fukuda, yumetchi) of 3:00
Shizuka Saito
Sweets leader of the valets

[narrator]
Ochanomizu boy
Program which we are broadcasting now

From 06:00 to 07:00
Shop channel shopping entertainment

From 06:30 to 07:00
Recommended program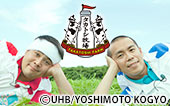 Sunday
From 14:30 to 15:00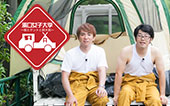 Sunday
From 22:30 to 23:00