High-rise idol of easy play!

Airdate

Every month first Friday from 27:10 to 27:40
Program introduction

Comfortable play idol region in charge of plan, editing, production of idol magazine "comfort play IDOL PASS" with industry's first coupon totally. Is editorial department Fukushima yuka, public relations department Yuki Yanase, event department summer bud A plum, talk by sales department Kumi Maezawa, idol support variety that there is live in.
The cast staff

■Performer
Fukushima yuka yanagise*kikameyusumomozen*kubi
Program which we are broadcasting now

From 28:30 to 28:55

From 28:25 to 28:55
Art stage index
Recommended program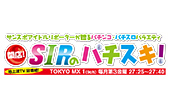 Friday
From 27:10 to 27:40
※First Friday is excluded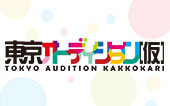 Monday
From 26:40 to 27:10