Shadow ground
Game variety ... which is connected in ... shadow Bath

Airdate

Friday from 20:30 to 20:56

October 6, 2017 Start broadcast!
Broadcast information
Program introduction

We convey fun of shadow Bath from existing player to player beginning from now on through description of strenuous efforts of confrontation and talent between strong men of shadow Bath widely in "gathering place = shadow ground of shadoba enthusiast"! Furthermore, we focus on shadobayuza to come over to in the battle participants and guests well and are audience participation model number group which finds new star by drawing charm through talk.
The cast staff

Performer: Tutorial, Chidori, Yamada greens

"Shadow ground" program official page
https://www.shadova.jp/
Program which we are broadcasting now

From 06:00 to 07:00
Shop channel shopping entertainment

From 06:30 to 07:00
Recommended program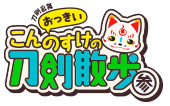 Friday
From 25:35 to 25:40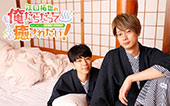 Every other week Wednesday
From 23:00 to 23:30