Social gin




Airdate

It is broadcasted on Wednesday for from 20:27 to 20:56
Program introduction

haderu (= Atsushi Tamura) and Hideki of dual Kay B go town under the theme of "SNS" to look for SNS spot aimlessly!
A lot of girls of infuruensa appear in program, too!
We win the grand prix in Super Model Award, and Yumiko Nakamura chosen as world's best model appears as "social person".
The cast staff

[MC] haderu (Atsushi Tamura), Hideki
[guest] Yumiko Nakamura, Abby, maichi, Harashima Minami, green bird Daikanyama member (others)
Program which we are broadcasting now

From 28:00 to 28:30
MX shopping

From 28:25 to 28:55
Art stage index
Recommended program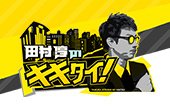 Saturday
From 17:00 to 17:55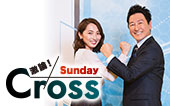 Sunday
From 11:59 to 13:25