(c)sukoboku
kemboku peace of Koutaro Nishiyama!





Airdate

It is broadcasted on Wednesday for from 23:00 to 23:30 in every other week
Broadcast information
Program introduction

"Even we of Takuya Eguchi want to be healed!" "Motivation, spirit, courage!" to act as assistant in this But, Koutaro Nishiyama of motto spotlights "spirit" and challenges various kenkatsu with guest.
The cast staff

[casts] Koutaro Nishiyama, others
[the narration] Takuya Eguchi

[theme song]
"It is full of thanks"
Words, composition: Kuroishi eyes
Song: Kotaro Nishiyama

[official site] http://www.movinonweb.com/sukoboku/  
[official Twitter] https://twitter.com/oreiya_info
Product information
Program which we are broadcasting now

From 28:30 to 28:55

From 28:25 to 28:55
Art stage index
Recommended program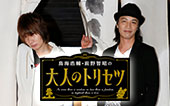 Every other week Wednesday
From 23:00 to 23:30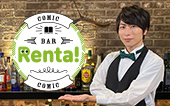 Wednesday
From 25:00 to 25:05