(c)TSUKISTA.TV
We abandon luck. TV

Airdate

Wednesday from 23:00 to 23:30

Broadcast was finished.
Broadcast information
Program introduction

"We abandon luck." Chat show digging into the casts cast, each personal charm comes up this spring!
From discussion with six units, talk actor by combination, including private video introduction "abandon luck." Fan provides 30 minutes that actor fan can enjoy, too.
The cast staff

■Performer
Six Gravity
 School Jo fist Tarou (Hajime Mutsuki)
 Hiroki Nakata (Haru Yayoi)
 Daiki Yamazaki (Arata Uduki)
 jojinju (Aoi Satsuki)
 kisanritsu (Kakeru Shiwasu)
 yokobi*i (Koi Kisaragi)

Procellarum
 Yuki Tomotsune (Shun Shimotsuki)
 Kazumi Doi (Kai Fuduki)
 Shuto Washio (You Haduki)
 Valley Kei tree (Yoru Nagatsuki)
 Yusa Sato (Rui Minaduki)
 Bamboo grass wing (Iku Kannaduki)

Program ending music: "tsukiusa. Exercises"
 Words, composition: tsukiyason
 Arrangement: Akira Takizawa
 Song: Kanade Tsukishiro (CV. Masahiro Yamanaka) Six Gravity manager
   Dai Kurotsuki (CV. Yasuhiro Mamiya) Procellarum manager

Dance: We abandon luck. Member
 School Jo fist Tarou, Hiroki Nakata, Daiki Yamazaki, jojinju, kisanritsu, yokobi*i
 Yuki Tomotsune, Kazumi Doi, Shuto Washio, valley Kei tree, Yusa Sato, bamboo grass wing
Product information
Program which we are broadcasting now

From 28:00 to 28:30
MUSIC B.B.

From 28:00 to 29:00
Recommended program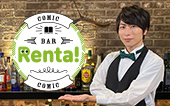 Wednesday
From 25:00 to 25:05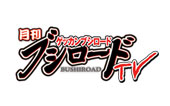 Thursday
From 23:00 to 23:30