pakkun, Mayuko Kawakita, Ikezawa ayaka VR friends 2 (again)





Airdate

It is broadcasted on Friday for from 20:00 to 20:30

Broadcast was finished.
Broadcast information
Program introduction

"VR friends" come home with regular again.
Give casts to pakkun and two people of Mayuko Kawakita (Mayuko), Ikezawa ayaka (Ayaka) of female scientist.
pakkun is celebrity of the computer net world and earnest talk.
Mayuko gives lessons in English to younger students in the VR world.
Report academic as for Ayaka for the latest study.
It is program enjoying the world of VR academically!
The cast staff

[casts] Patrick Harlan, Mayuko Kawakita, Ikezawa ayaka, Nagao truth, Rina Matsuda
Others
[the narration] Fuka Haruna
[OP music] .you (Negicco)
[ED music] Have A Nice Day (MAM)
Program which we are broadcasting now

From 26:30 to 27:00
MX shopping

From 26:30 to 27:00
Recommended program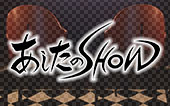 Monday
From 28:00 to 28:30
Access ranking